Posted by Joshua Silverman on 22nd May 2021
Upgrading the Valken M17!
The Valken M17 is an outstanding choice for mag-fed paintball, tactical force-on-force training and even makes a formidable less than lethal option for law enforcement and home defense! However, it's most popular use is as a mag-fed paintball gun for tactical mag-fed paintball games and scenario events! While it's a great, feature-packed mag-fed paintball gun right out of the box, the Valken M17 offers various paths for upgrade that will improve its performance and allow users to build a formidable custom mag-fed paintball machine!
Before starting down the upgrade path for the Valken M17, the first thing a new owner should decide is exactly what type of mag-fed paintball they plan on playing with the M17. Upgrades that might make it a great CQB weapon for close quarters battle may not be ideal for longer range engagements, for example. Once a player's preferred style of play, from up-close-and-personal CQB to longer range engagements as a designated marksman or quasi-sniper with First Strike rounds, is dialed-in, the proper upgrades can be selected to make the M17 perform that job with a high degree of performance to devastate the opposition!
Sights and Scopes
As the Valken M17 features a flat-top receiver ready to accept a scope or sight, adding such a sight to the paintball gun is quick and easy! Valken offers an array of red dot sights and scopes that can be dialed-in to produce devastating accuracy, especially when used with high-quality round paintballs like Valken Graffiti or First Strike stabilized rounds! For players who plan to go the close-quarters battle route, engaging at close to medium range, a red dot sight is an ideal choice as it allows fast target acquisition and can be quickly dialed-in for any range a player might prefer. Players looking to stay back in the tree line and play a designated marksman role, picking off key players or knocking hopper-equipped players out of the game at scenario events, a variable zoom scope like the Valken 1-4x20 scope is perfect! This scope is affordable, rugged, and is standard with mounting hardware, and can allow a player to zoom in for surgical strikes, or open up for a wider field of view if the battle closes in.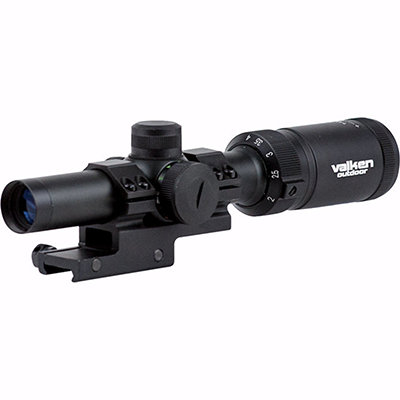 Stocks and Air
While most will choose to run the Valken M17 in its standard configuration with a small, 13 cubic inch paintball compressed air tank in the stock, other options ARE available! Valken offers telescopic, remote-ready stocks that will allow a player to switch from on-gun air to a remote line, and utilize a larger compressed air tank carried in a pouch on a loadbearing vest. This drastically decreases the size and weight of the M17 for CQB, and allows a user to carry more magazines and more paintballs, multiplying their effectiveness every time they step on the field!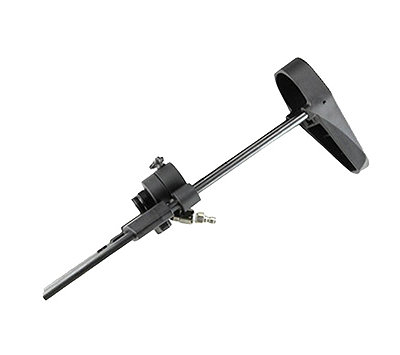 With the right upgrades, the Valken M17 can be used to overpower the opposition in close quarters battle, or to make surgical strikes at long range to send unwary opponents packing! Knowing the direction you want to take your M17 for your style of play will allow you to build the ultimate package to your exact specifications!